Staff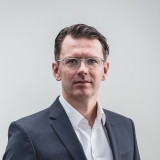 Peteris Sprogis
I know that the work of pastor is not easy. I know that today it is more difficult to respond to God`s call to pastoral ministry than it was in the 1990s when I became a full time minister.
Parents hope that their children will live better and easier lives. We at the Baltic Pastoral Institute are committed to do everything to make the preparation for ministry and ministry itself easier for those who are responding to God`s call to pastoral ministry. As we invite instructors, develop a training program, and seek financial support for students, we desire to do as much as possible to make training and financial support available to every potential pastor. We seek to make the road ahead of them smoother and more predictable.
Then I recall a story from the life of David Livingston, a famous 19th century missionary to Africa. He received a letter telling that some men would be ready to come and help him in Africa if only there was a road built from the coast to his location. These men have certainly heard the call of God. They just wanted the long road to be less bumpy, muddy and more predictable.
Livingston wrote them back, "If you have men who will only come if they know there is a good road, I don`t want them. I want men who will come if there is no road at all."
The staff and instructors of the Baltic Pastoral Institute will do everything possible to make this road easier to travel. But we also will be seeking men who are ready to go even when there is no road at all. Because those who like walking on well-treaded paths will not bring others from the present into the future.