Staff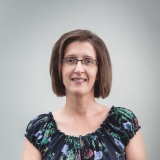 Liva Fokrote
God's call to ministry is important, however, the preparation for its implementation is as important.
No program produces a professional while no work makes a master. BPI provides a combination of theoretical and practical aspects which are needed in developing new pastors and church planters into holistic and growing indivuduals who love God and serve Him with the whole "set" - their mind, heart, soul and strength. Christ needs such people always, even now and here.
Second, since we live in a time when global cultural paradigms are shifting, the program particularly emphasizes taking the Gospel into our ever-changing cultural environment. Karl Barth once said that a Christian should live with his Bible in one hand and a newspaper in the other. To paraphraze his words into the language of the 21st century, we should hold media, Internet, virtual reality in one hand, while even tighter holding the Bible in the other. How can we do it? BPI staff, students and instructors wrestle with this and many more important questions together, seeking answers relevant to this time and place.